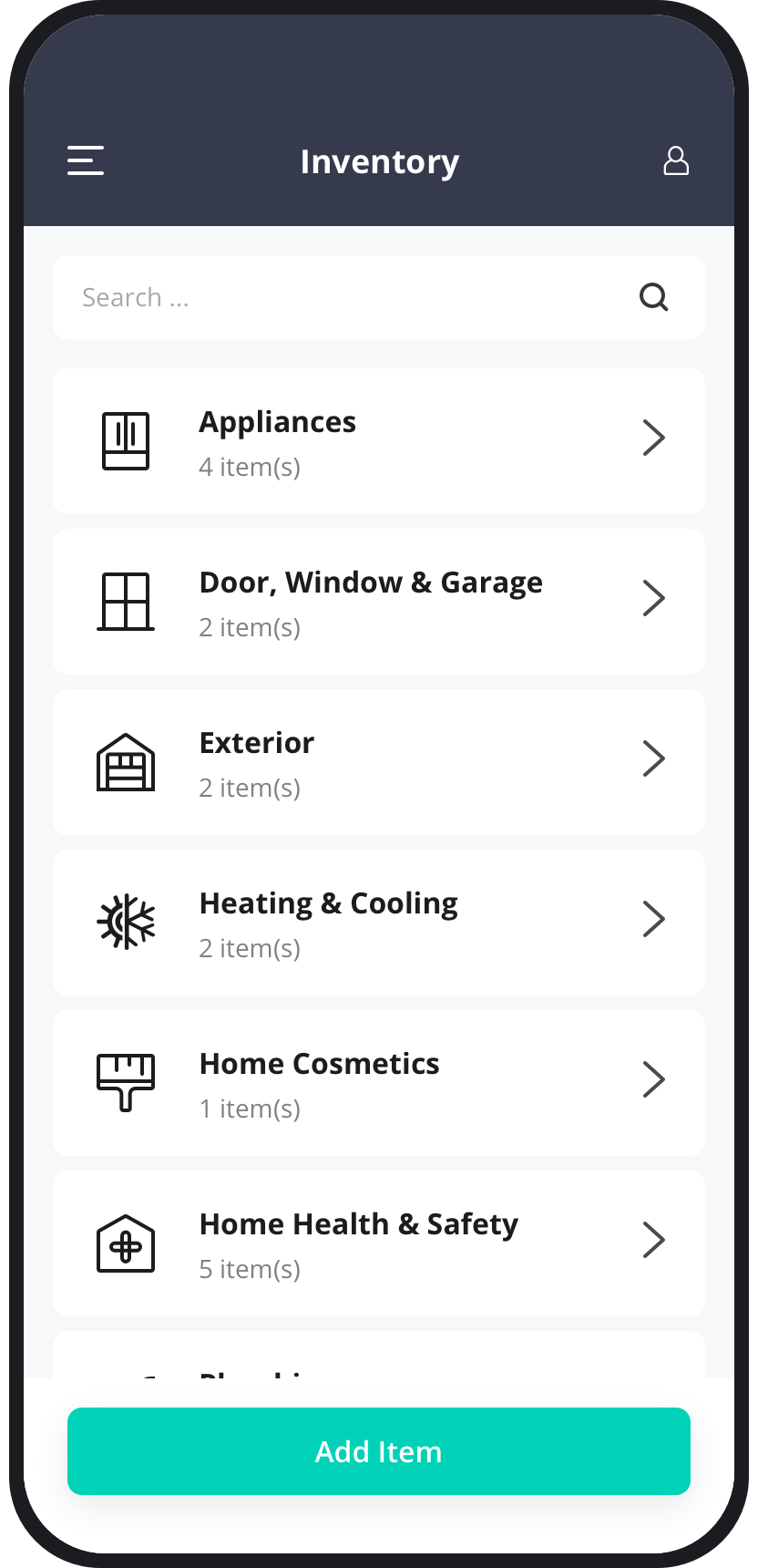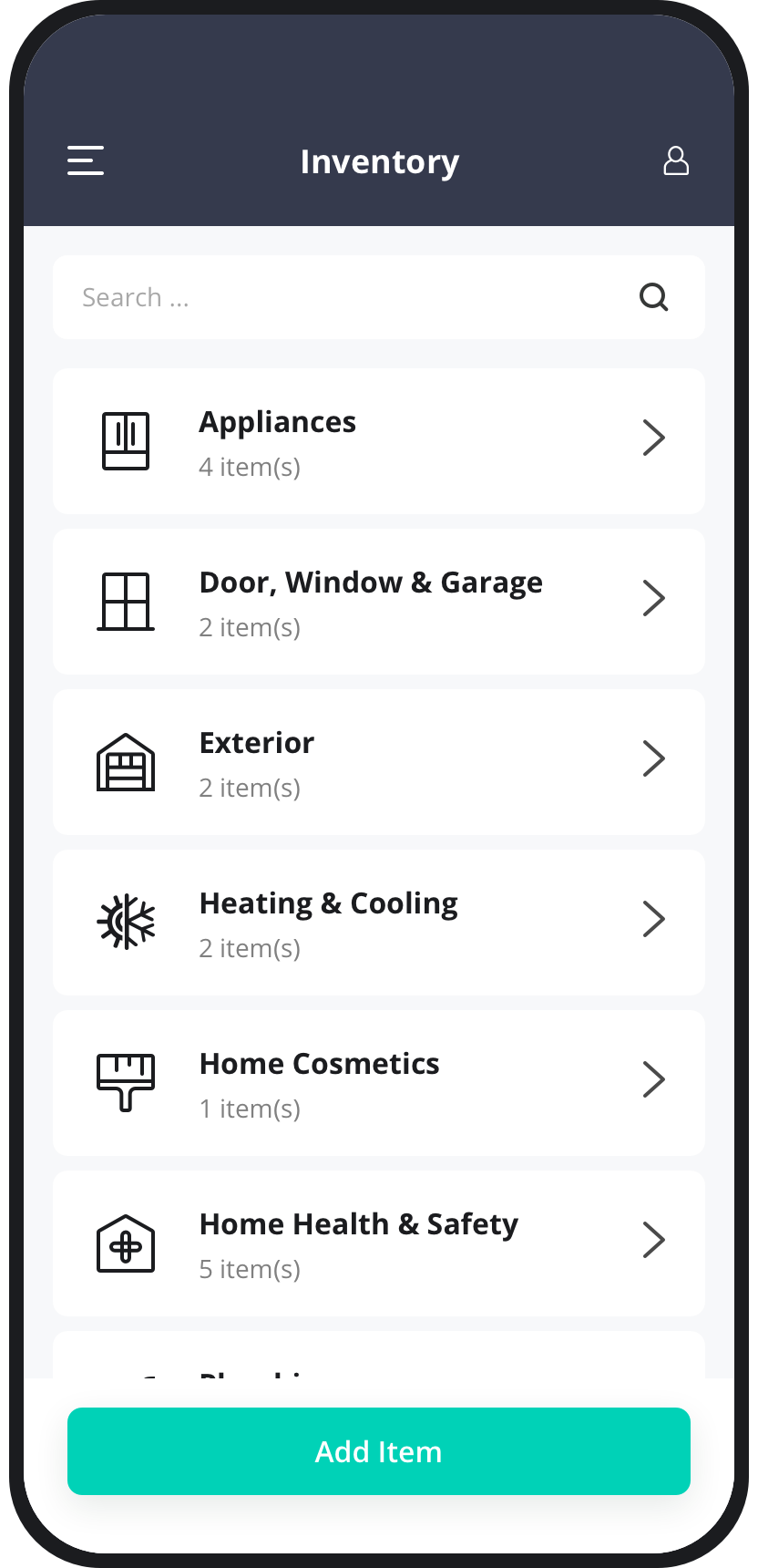 Add Items In Your Home That Need Maintaining.
HomeKeep™ will create an organized inventory of these items for you and will also create a customized maintenance plan and schedule.
No more guessing or uncertainty.  HomeKeep™ will send you alerts, reminders and step-by-step instructions so you know exactly what to do and when.
Add Documents and Photos.
No more dated binders, thumb drives or disorganized junk drawers.
HomeKeep™ neatly organizes all your home's documents including contracts, product manuals, user guides, work orders and receipts.
Everything is right where you want it, right when you need it.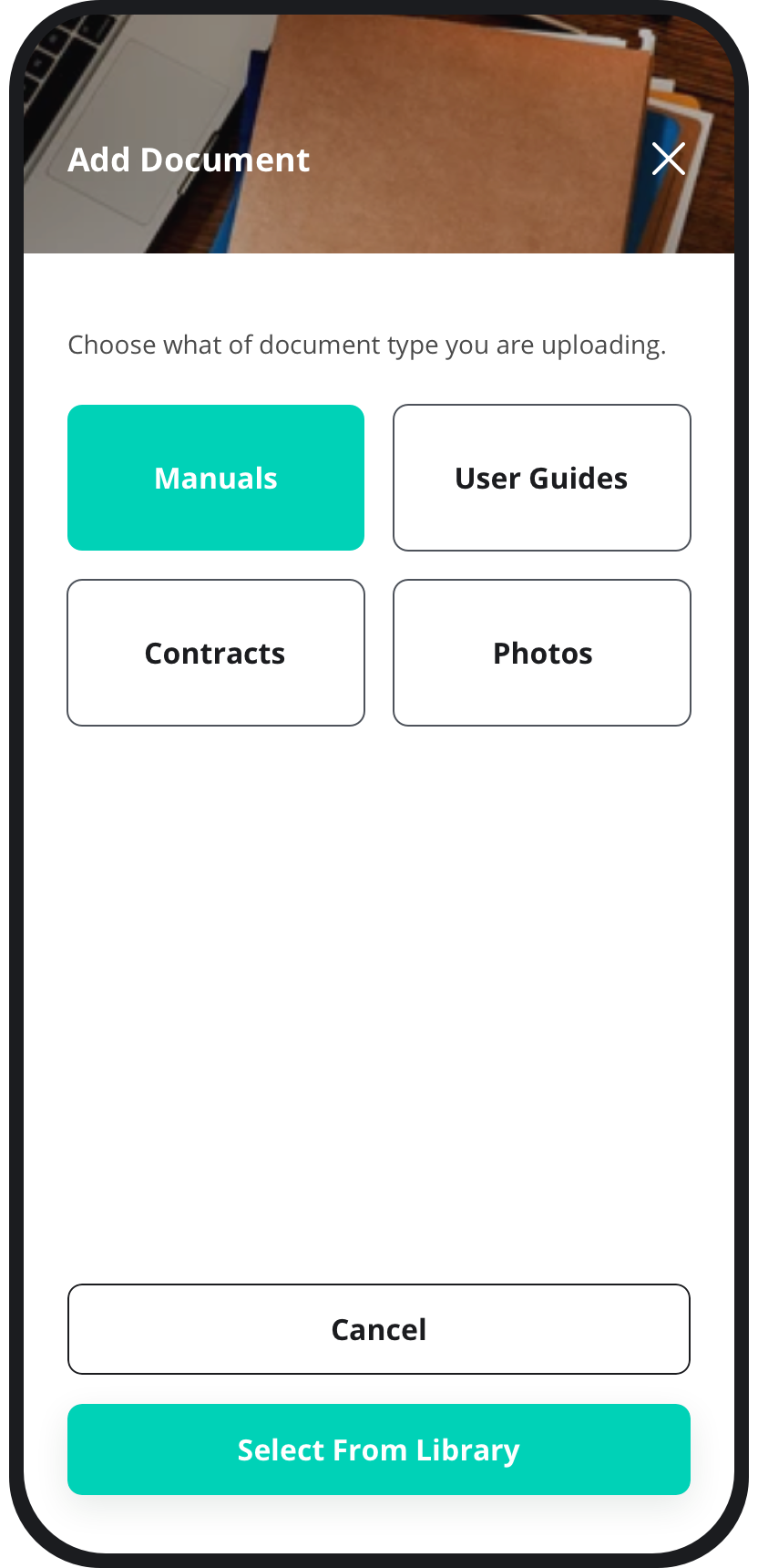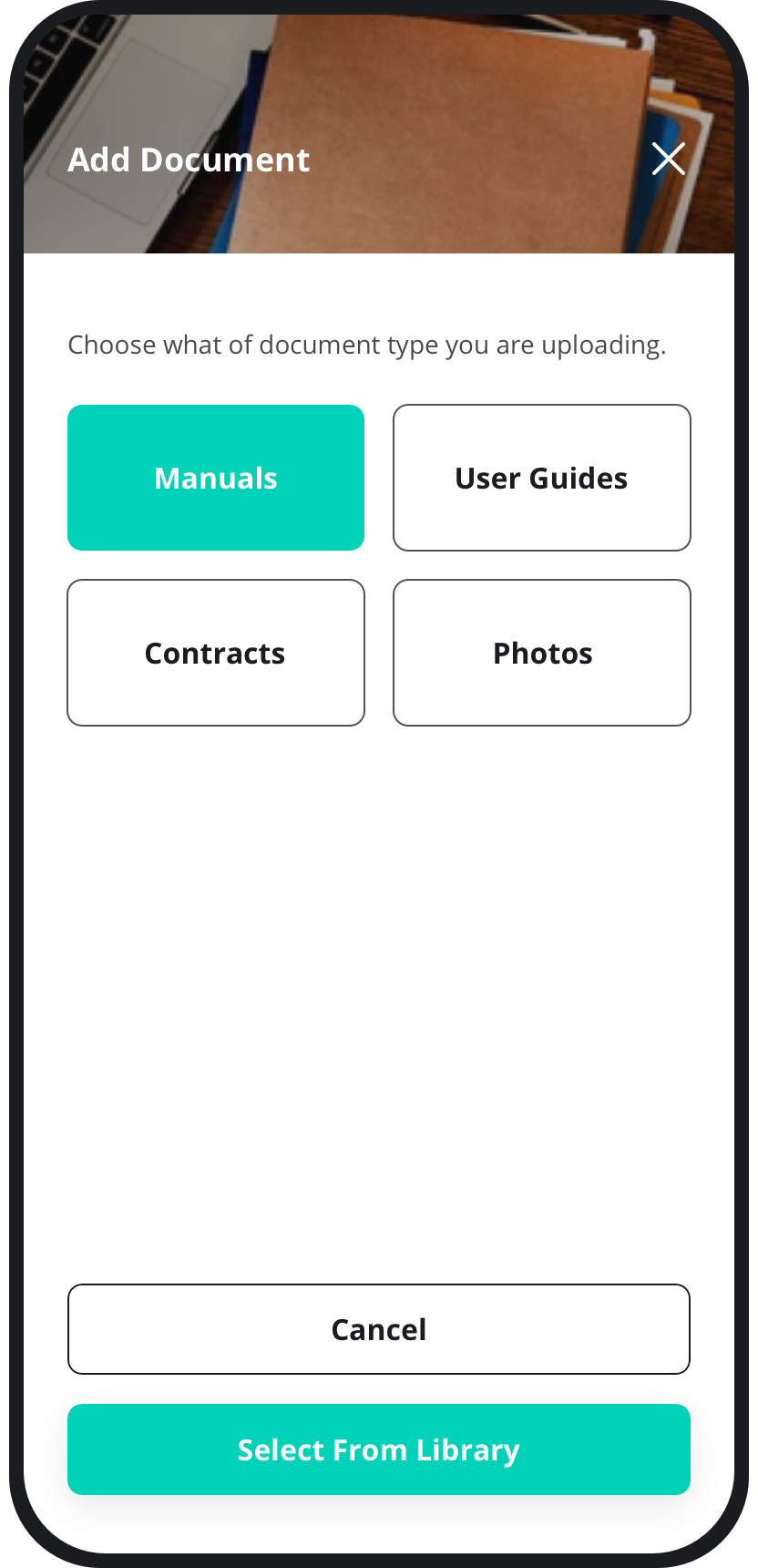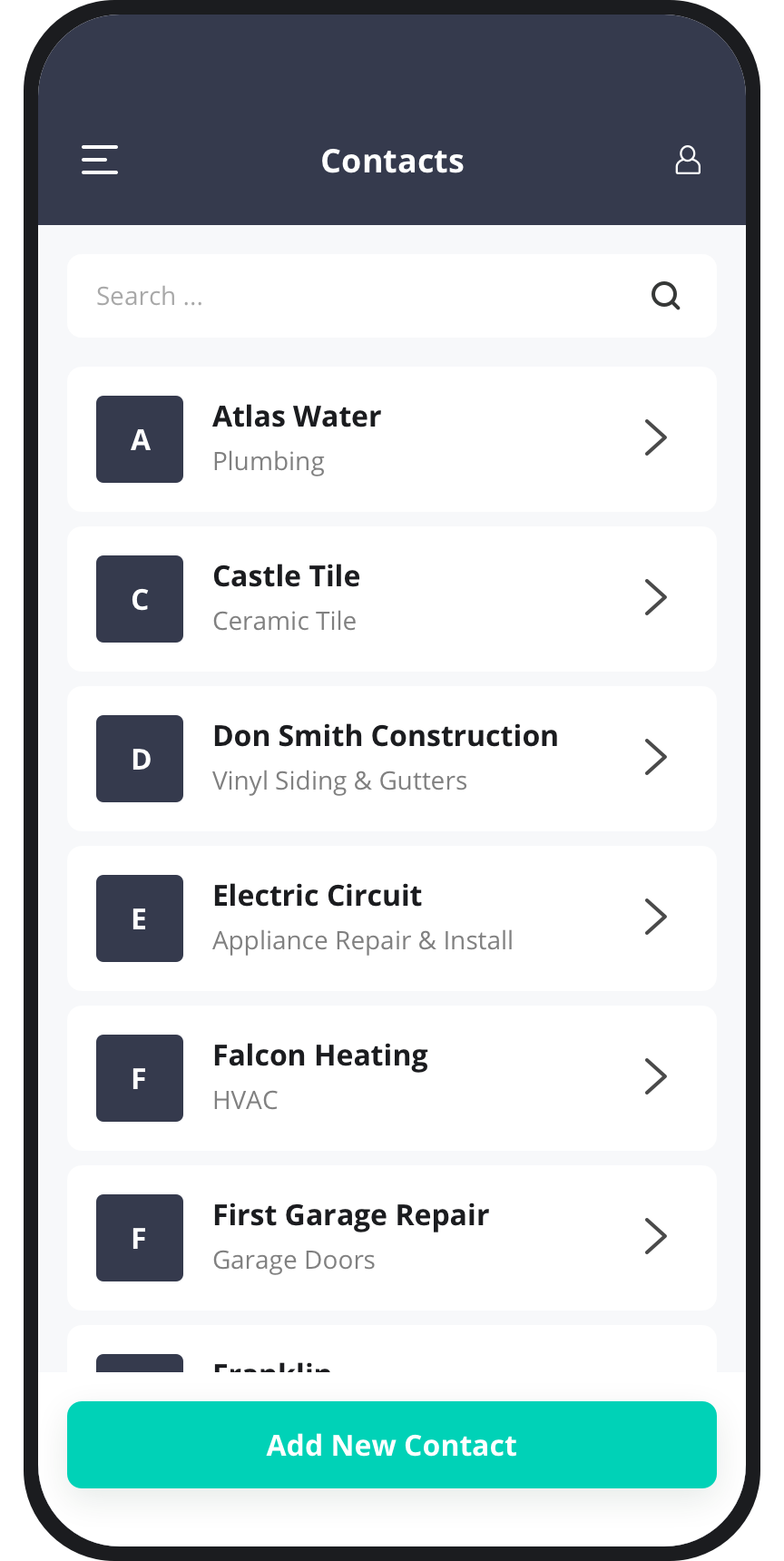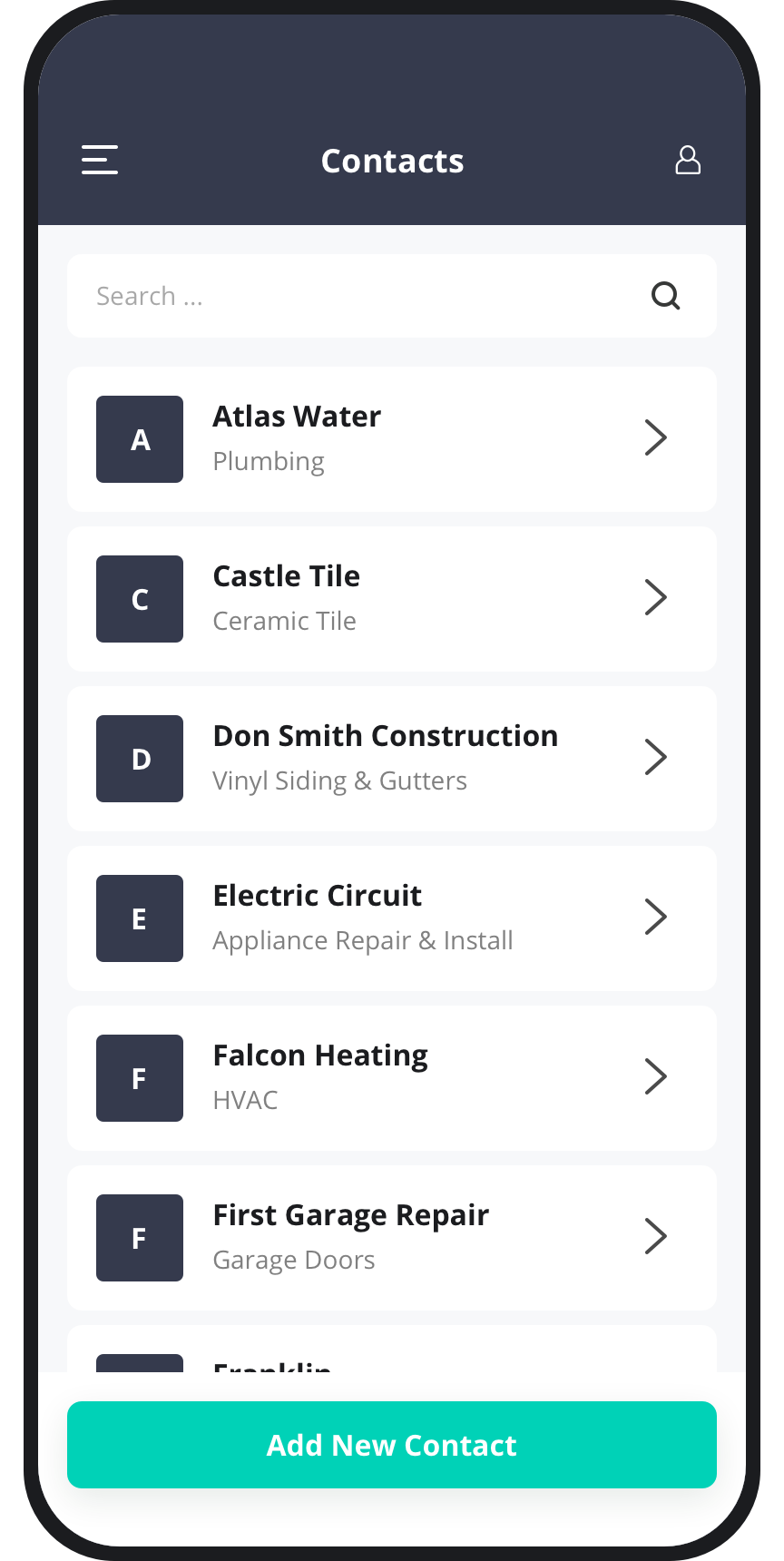 Add Contacts.
Add, sort and organize all of your important home related contacts.  Your real estate agent, home builder, contractors, cleaners and other service providers are right at your fingertips.
Any Device.  Anywhere.  Anytime.